These Easy Bake Oven pretzels are fast and very easy to make. I like to make these when we have guests over but my brother and I usually eat them all.  I also love to make pretzel bites to have as a little treat or snack.
Easy Bake Oven pretzels are not too sweet like my Sugar Cookies Easy Bake Oven Recipe, Orange Cookies or Easy Bake Oven Brownie Recipe but they have a nice sweet and savory taste. Great for dipping (see my dipping ideas below)and sharing all year long.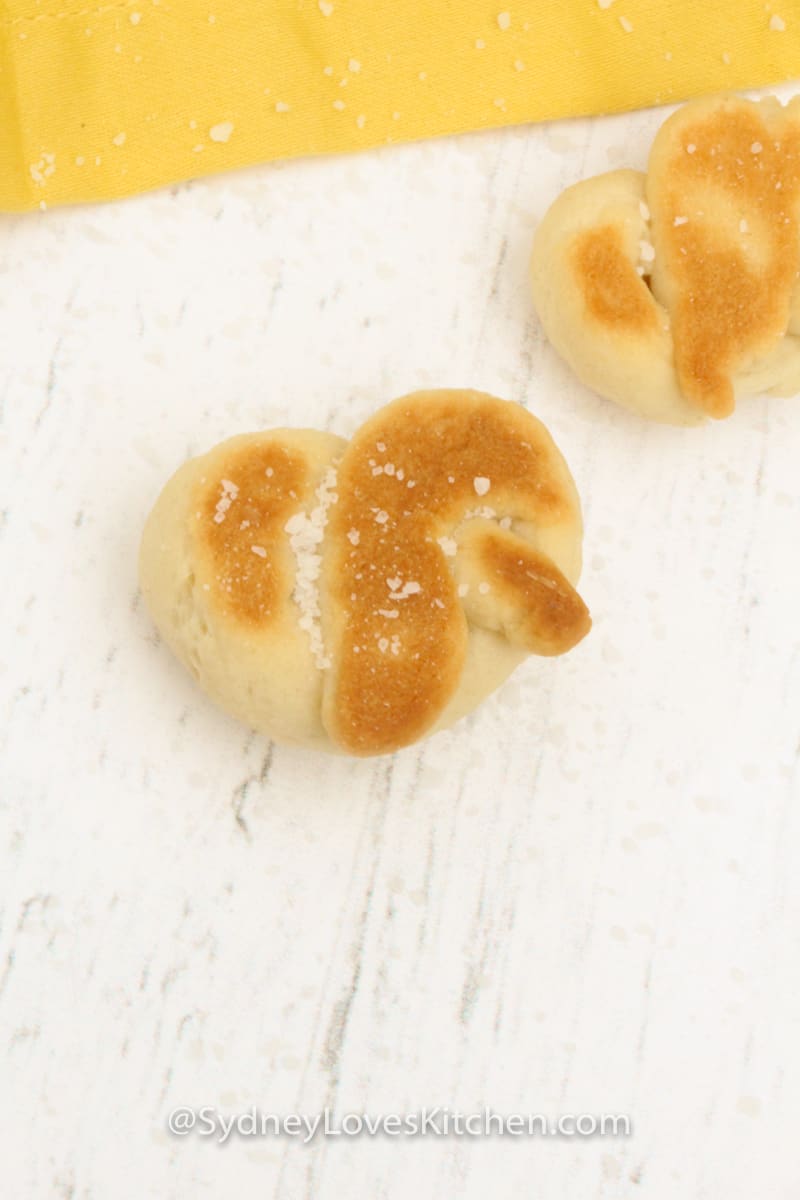 This post may contain affiliate links. Please read my disclosure policy.
Follow SydneyLoves Kitchen on Pinterest for more great recipes and ideas!
PIN this Easy Back Oven Pretzel recipe to your Dessert Board!
Are Pretzels Good For You?
Pretzels are lower in fat than chips but still high in calories and salt. That is why we sadly don't eat pretzels very often in our house. The upside of these tasty easy bake oven pretzels is that they are small so you can eat the whole batch! I just do more backflips in gymnastics.
How Do You Fold A Pretzel
It's actually really easy to fold a pretzel:
Divide your dough in half until you have six pieces of dough;
Roll them all into little logs about ¼ inch thick and about 3-4 inches long;
Create a letter "U" with each piece;
Cross the ends over and then fold them over onto the loop (the middle of the"U").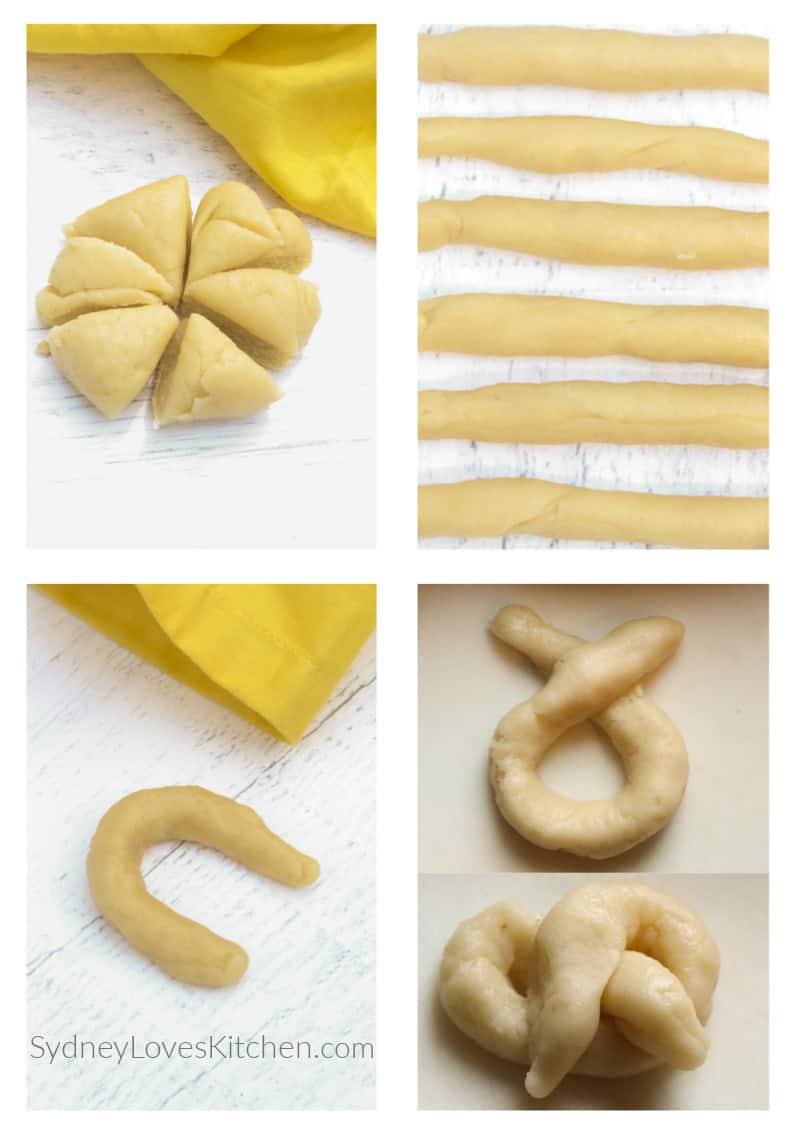 It sounds hard but once you do a few it becomes super easy. Just keep trying you will be able to do it. Then you can show your friends this recipe and how to fold it.
Egg Wash For Pretzels
When you are making pretzels you would normally brush some egg wash on them to make them shiny, make the salt stick and help give them a crunchy, crisp texture.  You can even make scrambled eggs with the leftover egg wash.  Stay tuned for my out of this world scrambled eggs recipe!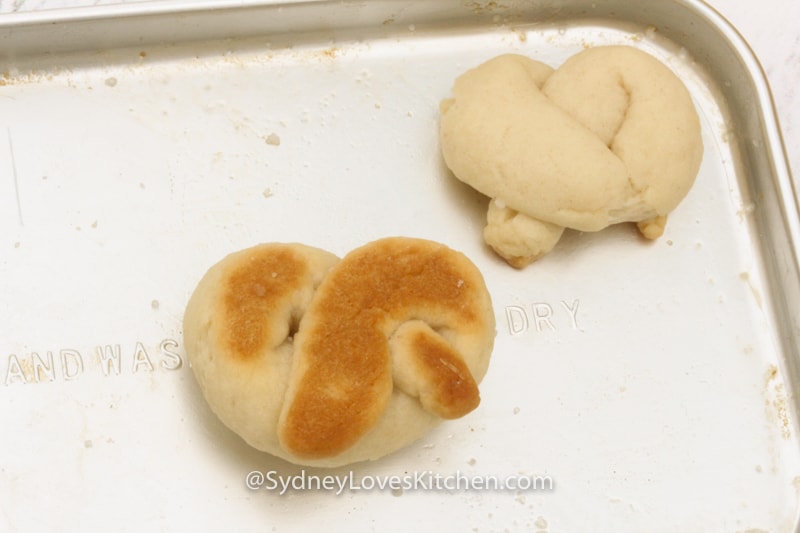 How to Make Easy Bake Oven Pretzels From Scratch
Easy Bake oven pretzels are one of my favorite snacks. They are fun to make with your family or with friends. This is one of the easiest ways to prepare homemade soft pretzels and the results are super delicious.
Mix all dry ingredients and set aside
Add butter, crumble with a fork and add a bit of milk at a time to the mix until it turns into a dough
Mix well and knead the dough
The soft pretzel dough is a family recipe that only needs to rest for 10 minutes before shaping
Shape dough and bake
How to Make Pretzel Bites
Pretzel bites are just smaller pretzels. Don't bother shaping the dough after rolling them up. Just chop'em up into bite-size pieces (about an inch long) and bake these pretzel bites in your Easy-Bake Oven.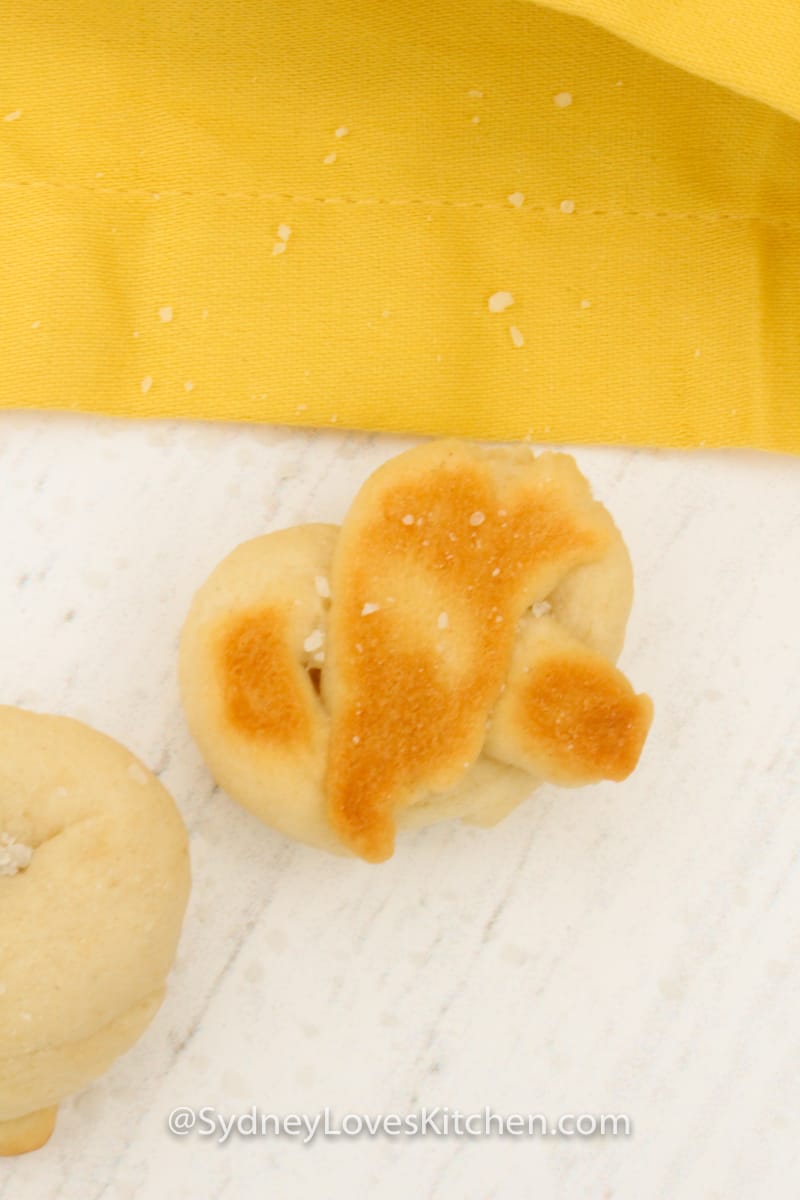 What's a Good Pretzel Dip
One of my favorite sweet ideas is to dip in butter, and then dip in a mixture of cinnamon sugar!
Here's my list of yummy dips:
Honey mustard (like McDonald's restaurant)
Cream cheese
Nacho cheese
Ranch dressing
Marinara sauce
Melted butter
If you're feeling adventurous:
Salad dressing
Artichoke/spinach dip
Peanut butter
How to Store Easy-Bake Oven Pretzels
Put them in an airtight container and they can be stored for a week on the counter or two weeks inside the fridge.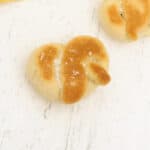 Print Recipe
Easy Bake Pretzel Recipe
Easy to make these Easy Bake Oven pretzels and they taste amazing plain or with your favorite dip.
Equipment
Easy Bake Oven

Easy Bake Oven baking tray
Ingredients
¼

cup

flour

⅛

teaspoon

baking powder

pinch

salt

1

Tablespoon

sugar

1

Tablespoon

softened butter

plus more for dipping

⅙

cup

milk

or 2 Tablespoons [40 ml]

butter

melted, garnish, optional

salt

garnish, optional
Instructions
Preheat Easy Bake Oven. Grease baking tray and set aside.

Mix together dry ingredients. Add butter and mix together with a fork until crumbly. Add milk, a bit at a time. Mix until forms a dough.

Roll each piece into a log and make a skinny U shape. Twist the bottom, about ⅓ of the way up, then fold over the rounded part to make a pretzel shape.

Carefully place on baking tray.

Bake for 10-15 minutes or until browned. Cool for 5 minutes. If desired, dip into melted butter and sprinkle with salt.
Nutrition information does not include optional ingredients or garnish and is an estimate. It may change based on actual ingredients and cooking methods used.
PIN this Easy Bake Oven Pretzel Recipe!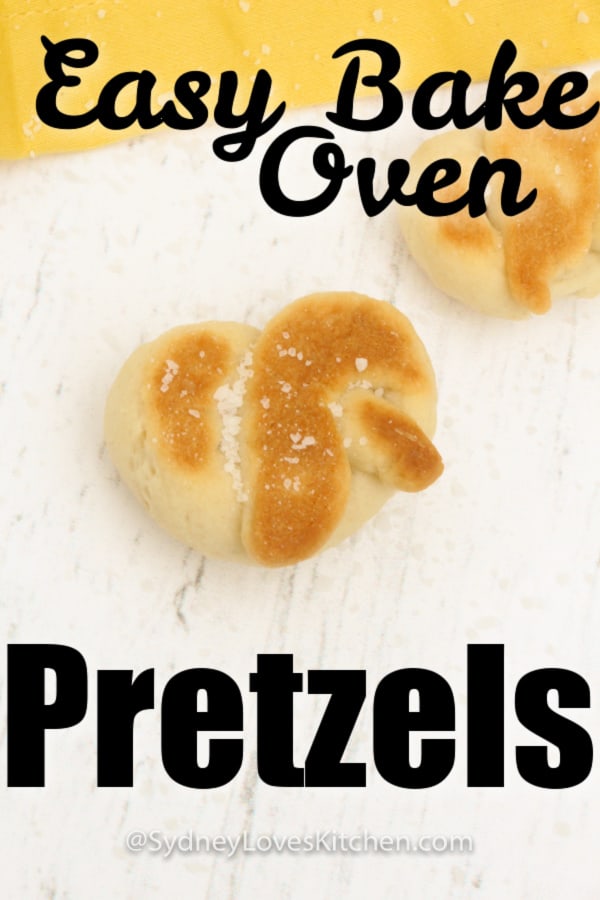 Recipe from FluffyAndTiny