Every time I smell rosemary I have a sudden urge to make rosemary shortbread cookies. It's hard to explain, but even when I see the rosemary bush on my parent's deck, I need to make these rosemary cookies.
That is of course when I'm not making Key Lime Cookies! (Can you tell that I like cookies?!)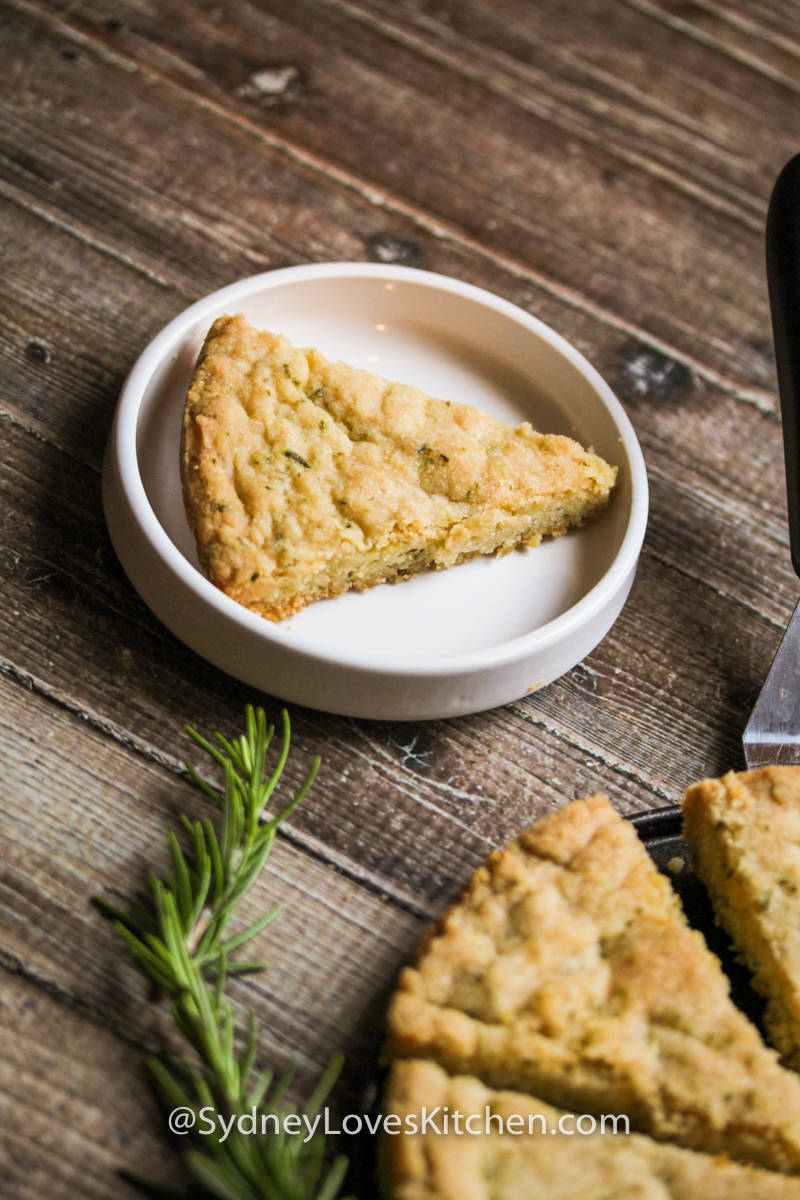 This post may contain affiliate links. Please read my disclosure policy.
Follow Sydney Love's Kitchen on Pinterest for more great recipes and ideas!
PIN this Rosemary Shortbread Cookies recipe to your Dessert Board!
Sharing is caring!
How To Make Rosemary Shortbread Cookies
Add the sugar, butter, flour and of course rosemary to a food processor (don't forget to remove the rosemary from the branch)
Pulse everything in the food processor until it is combined (don't overdo it)
Press mixture into a round 9-inch cake pan
Bake for 25-30 minutes.
That's it!! When baked, take it out of the oven (don't forget to wear oven mitts). Let your amazing rosemary cookies sit for at least 15 minutes. Try to not eat all these rosemary cookies before you serve them :).
This rosemary shortbread cookie recipe is so simple and is one of my favorite cookie recipes of all time. I'm only 10 years old, but trust me I've eaten lots of cookies in my lifetime and these are the best I've ever made.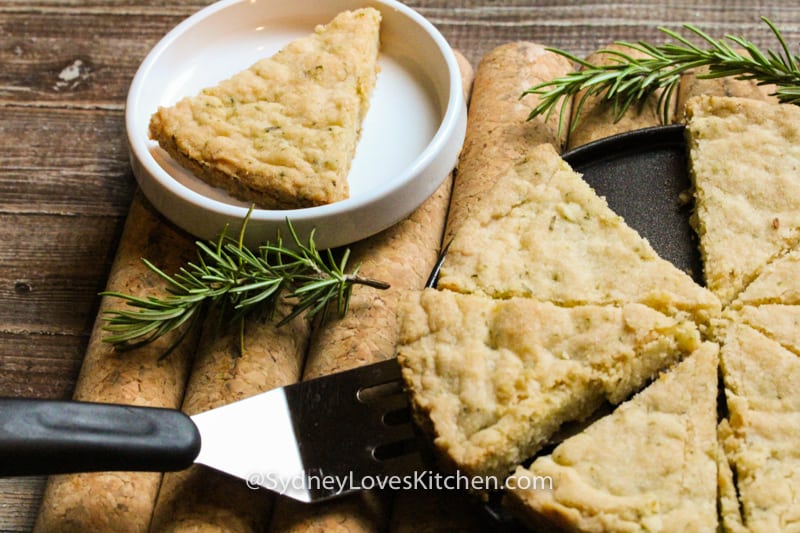 Can You Make Cookies With Rosemary
Yes, you sure can! I did and you can too. I found this rosemary cookie recipe one day visiting the library. Of course, when I go to the library I usually head straight for the recipe book section. When l saw this rosemary recipe l wanted to make them SO much, but I didn't have time to make them because it was summertime and I was going away to Girl Guides Camp. I dreamed about them almost every day in camp but couldn't make them until I returned.
When the day finally came and was home from camp I went right to the kitchen and the deck to the rosemary bush and baked this rosemary butter cookie recipe. It was so worth the wait. They were so delicious and I know you will love them too.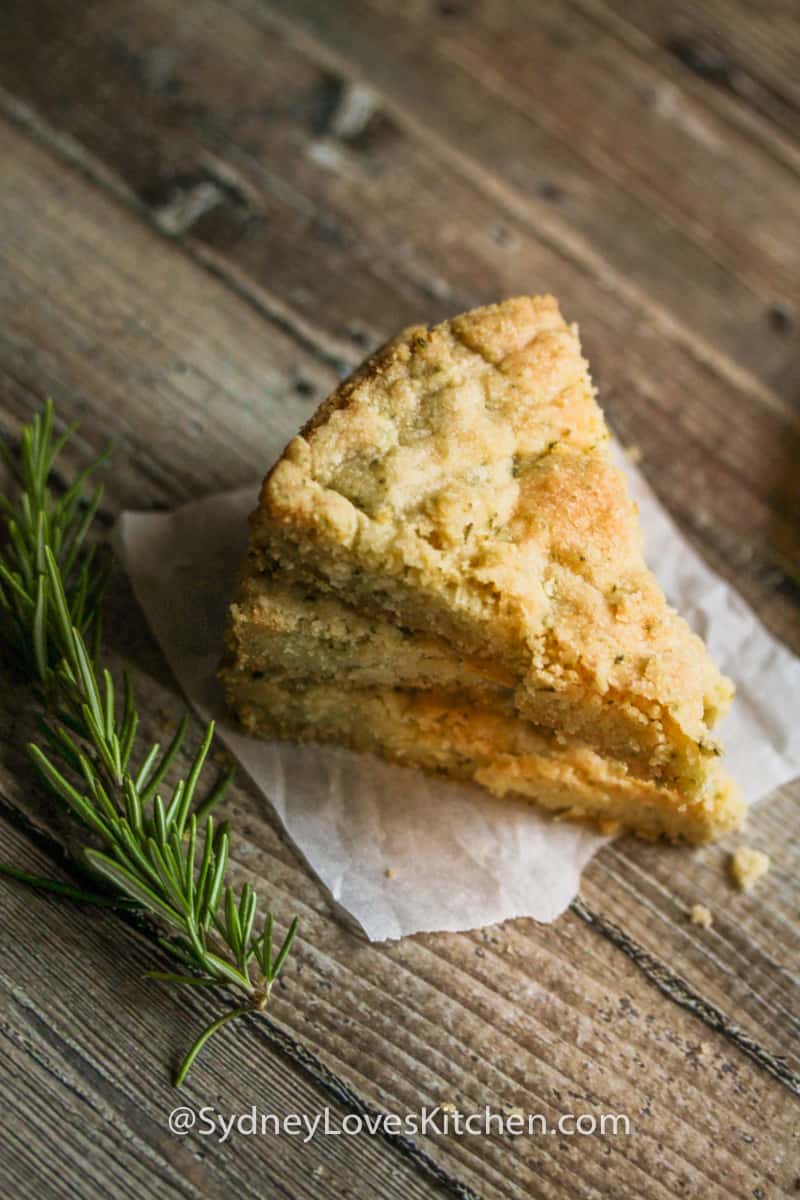 What Are the Best Types of Shortbread Cookies
There are many types of shortbread cookies to eat so try some little twists on these rosemary shortbread cookies. My very fussy friend (she doesn't even like pizza!!) and I have experimented with these rosemary cookie recipes and even she liked them all. Here is a list of the many kinds of rosemary shortbread cookies that I've tried:
Lemon rosemary shortbread cookies – add 1 teaspoon of lemon zest
Rosemary chocolate chip shortbread cookies – add 1/4 cup of mini chocolate chips
Lavender rosemary shortbread cookies – add 1/2-1 teaspoon of crushed lavender flowers
Orange rosemary shortbread cookies – add 1 teaspoon of orange zest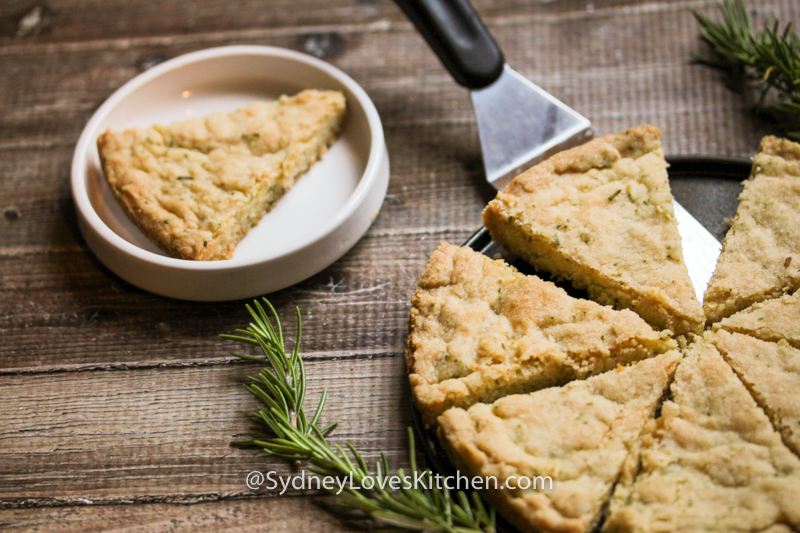 How To Grow Rosemary
You can grow rosemary from seeds, but if you know someone who has a rosemary bush, take a clipping and place it in a vase with water. The rosemary cuttings will grow roots in 4-6 weeks. We're growing one right now actually! Once they have grown roots (and it's warm enough outside), you can move it into a pot outside with direct sunlight. If you have your own rosemary bush then you can make this recipe all the time like me!
My Favorite Cookies List (so far):
rosemary shortbread cookies
lavender cookies (coming soon)
I hope you will love these easy rosemary cookies like I love these rosemary flavored cookies.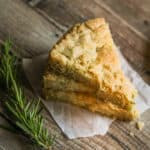 Print Recipe
Rosemary Shortbread Cookies
Rosemary shortbread cookies are super easy and tasty. I LOVE to make these rosemary cookies for friends and family. Whip them up for your next get together!
Ingredients
⅓

cup

sugar

1

cup

flour

1

Tablespoon

rosemary

stripped from the branch and chopped

¼

cup

butter
Instructions
Add all ingredients to the food processor. Pulse everything in the food processor (briefly! just until combined...it might be crumbly).

Press mixture into a round 9 inch cake pan.

Bake for 25-30 minutes. Let sit for 15 minutes and cut.
Nutrition information does not include optional ingredients or garnish and is an estimate. It may change based on actual ingredients and cooking methods used.

PIN this Rosemary Shortbread Cookie recipe!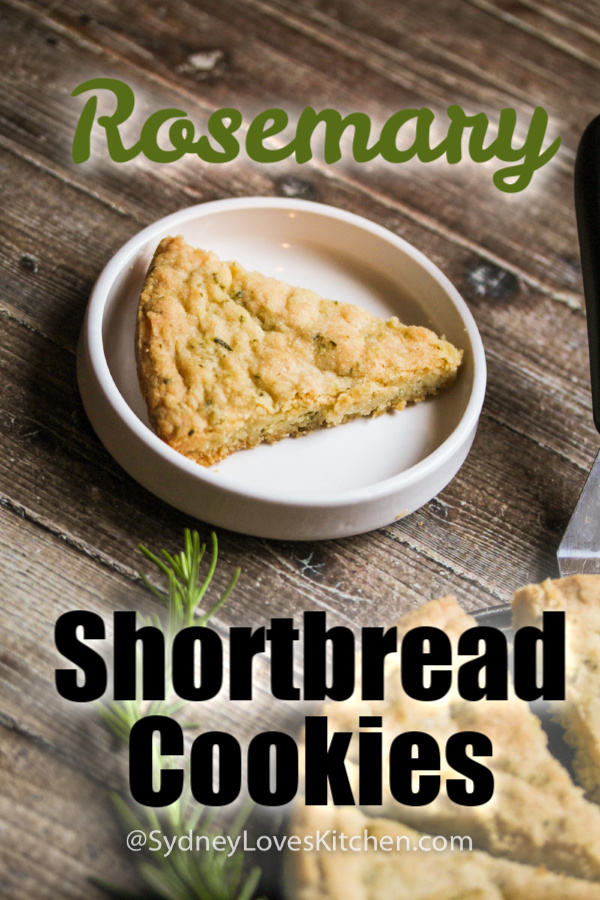 Recipe from The Forest Feast for Kids